This week, we celebrate 26 years of The Big Issue. More than a quarter of a century of unparalleled journalism, exclusive news and interviews, the greatest covers to hit the streets and as always, offering a hand up, not a hand out.
In our special birthday issue, we explore sociable trading at its very best. First, Big Issue founder Lord John Bird tells the story behind The Gardener's Lament tea towel, a big idea with the power to change the world.
From a tea towel to the world, we look at how a simple concept grew into our Big Issue Shop – an online marketplace selling top-quality products, all with a social echo. From one of the world's oldest social enterprises, to makers of ties that send kids to school for a year with every purchase, our global map shows off a world of opportunity.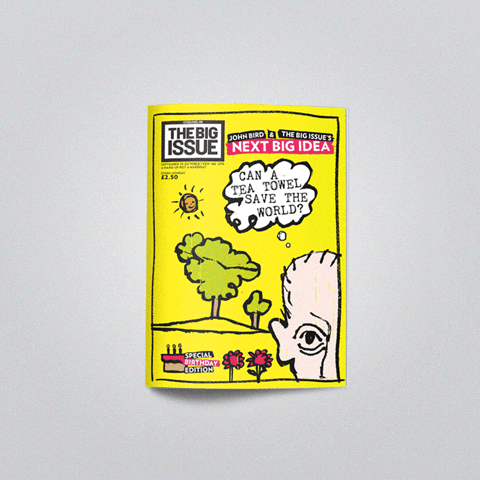 Also this week…
In 1999, The Big Issue commissioned renowned photographer David Bailey to capture the reality of rough sleeping in London's King's Cross. Eighteen years on, Bailey tells The Big Issue why he's returning to these era-defining images.
In Letter to My Younger Self, Twin Peaks siren Sherilyn Fenn shares thoughts of her first love, and the truth about being a young woman in Hollywood.
And more.