Bake Off is back! It may have migrated to Channel 4, but all the ingredients are still present. This week, the mightiest bouche, new presenter Noel Fielding, dishes out the secrets; and we look and at how some cracking social enterprises are using food for good.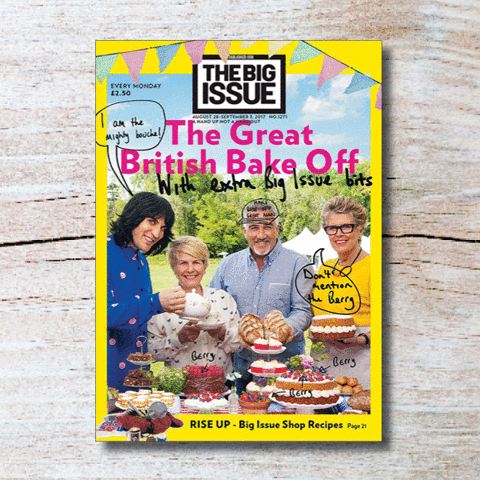 Also this week:
Steven Soderbergh has turned his back on the big-time studios for his new movie, Logan Lucky – could this signal the death toll for Hollywood? We speak to the legendary filmmaker.
Over in Norway, as the stands begin to fill-up for the kick off of this year's Homeless World Cup, we look how this wonderful competition turns some of the most vulnerable men and women in society into national heroes.
In Letter To My Younger Self, broadcaster and iconic foreign correspondent John Simpson tells how he wishes he'd spent less time on work, and more time with his daughter.
And more.