Essential and slyly funny spokesman for a generation of devotees ­– reactionary nonsense-spouting miserablist to the unconverted – Morrissey continues to divide and confound. Who really is this charming man? We find out this week as we speak to the pair bringing 'Weird Steven' Patrick Morrissey to the big screen in the biopic England is Mine.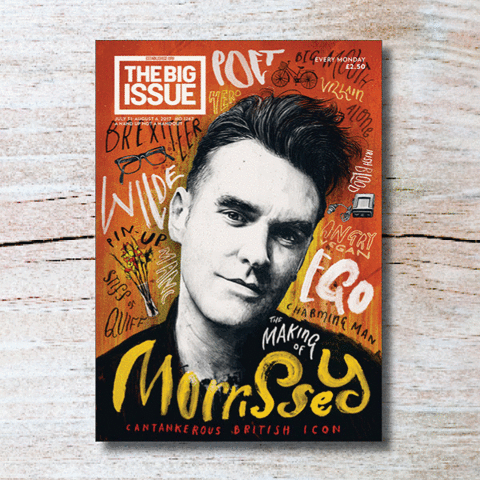 Also this week:
My idea of normal is not like your idea of normal – we run a powerfully touching story from 19-year-old Amy Irvine, as she ponders life with an autistic brother.
In the wake of the tragic story of terminally ill baby Charlie Grad, our resident medical expert, Dr Stuart Flanagan discusses the challenges facing doctors and a responsibility of patients.
In Letter To My Younger Self, multi-lingual multi marathon political stand up, Eddie Izzard talks "using chemistry classes as a comedy practice tool", losing his mother at six years old and coming out as transgender.
PLUS We bring you the incredible story of how The Big Issue descended upon parliament.
And, as always, much more…