Bob is back – and he's big in Japan! There were (almost) echoes of Beatlemania when Street Cat Bob arrived in Tokyo recently. Writing exclusively in The Big Issue this week, James Bowen – former magazine vendor turned bestselling author – reckons that the reaction is down to more than just feline love: it's about hope.
If you live outside the UK / can't reach a Big Issue vendor, this Bob edition can be purchased online right here.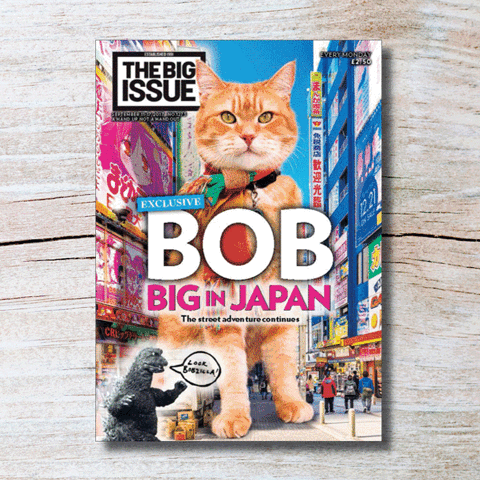 Also this week:
It may be one of the world's biggest TV shows but Narcos is haunted by the ghosts of Colombia's past. The Big Issue went to South America to meet the people carving out a new identity for the country.
Why do we call a location our home? Jonathan Donovan has toured London asking just that question since January 2016 in his eye-catching photo series No Place Like Home.
In Letter To My Younger Self, veteran MP and giant of British politics Dennis Skinner looks back at his formative years that took him from the pits to the frontline at Westminster, and talks about his love for the great outdoors and how he was kept off the TV.
And, as always, much more.