Last week, MPs and peers returned to Parliament after the summer break.
As they compared holidays and new pencil cases, one word dominated – Brexit. This is understandable. It is the biggest political, economic and cultural change of our time.
The lack of clarity around what Brexit means, what it will involve, what it will cost and every other question you could have is the only thing that IS clear about it.
Divides are becoming more pronounced.
If MPs' focus is fixed on Brexit the poorest in society will suffer most
On the one hand, it's joy unbridled for those saying goodbye to the yoke of unelected Brussels elite forcing their views on us. On the other, it's a world in which all hell breaks loose, the doors are slammed shut and we rely on a trade deal with Singapore for future economic wellbeing.
Such is the fuzziness of current thinking that Jacob Rees-Mogg is being mooted as a serious contender for Tory leadership.
One certainty is that the volume of work needed to prepare for the March 2019 exit from the EU will suck up many, many man-hours across government. And this brings a different danger. If the focus is there, the focus on day to day work will suffer.
A fear rises that things that need done will be quietly left on the bench. And, unquestionably, the poorest in society will suffer most.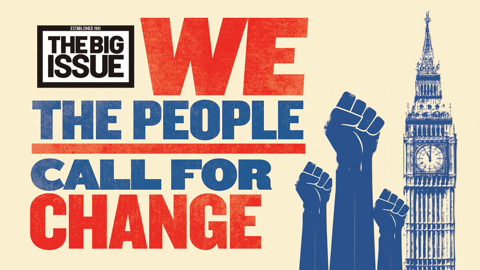 Ahead of June's swiftly thrown together General Election, we called the party leaders to back our prevention agenda – to endorse plans to stop people falling into poverty and so provide genuine lasting means to break the poverty cycle. We called on those in power, or who wanted power, to take action and tackle the root causes of social problems which cost Britain billions each year in unemployment, ill health, the justice system and housing.
To put a fence at the top of the cliff, not an ambulance at the bottom. All leaders backed it. PM Theresa May pledged to "tackle complex issues early and by intervening [early] prevent people becoming more vulnerable and difficult to help."
Labour leader Jeremy Corbyn told us he'd "measure success by absence of poverty in our country".
Nicola Sturgeon said she was "extremely sympathetic to calls for a prevention… to work across the public sector and across these islands", a sentiment echoed by Plaid Cymru leader Leanne Wood and Green boss Caroline Lucas.
At a time when focus was on Brexit splits, The Big Issue united all parties in their insistence that they'd prevent poverty.
Our readers were key too. As part of The Big Issue Activist Army, you asked candidates what steps they pledged to take to prevent poverty gripping and growing in your local communities and constituencies.
Now is the time to assemble the Activist Army again and turn up the heat. They asked for our votes, we gave them our votes. Now they must prove those votes were not misplaced. We want to see that the promises were not simply empty words.
In Scotland, the SNP have stolen a march. They published a programme for government last week focusing on education, particularly around the poverty-related attainment gap, and a lift of the pay cap for vital public sector workers such as teachers, firefighters and nurses, and pledged £50 million over the next five years to "eradicate rough sleeping" in Scotland.
As Brexit grips, it is more vital than ever that we don't lose sight of the need to speak for those without a voice, and to make sure that leaders do what they have committed to do.
We are calling on you, our readers, to come with us again and use the power of the Activist Army to call on every single member of Parliament in Westminster to tell us WHAT they are going to do to prevent poverty gripping their constituencies and HOW they are going to honour the pledges made ahead of the election. There is too much at stake to let this slip.
Contact your MP here
Contact us: editorial@bigissue.com
On Twitter @BigIssue and get involved with #ActivistArmy
facebook.com/bigissueuk