He's faced down poverty, homelessness, tragic loss and cancer – but last week Big Issue vendor William Herbert headed into the Palace of Westminster to see the Queen as a guest of Big Issue founder Lord John Bird for the official State Opening of Parliament. Read this incredible story here, and more about William and last week's Queen's Speech in the new edition.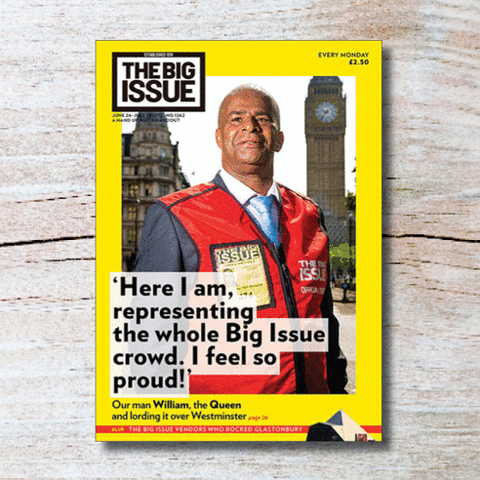 Also this week…
There are 20,000 long-term empty properties in London. In the wake of the Grenfell Tower tragedy – and the spotlight on the housing crisis that has shone since – Adam Forrest investigates if it is possible to fill 'em up.
14 countries, 18,000 miles, one man. We speak to Mark Beaumont, who wants to go around the world in 80 days. On a bike! Fingers crossed for a comfy saddle…
In Letter To My Younger Self, we have actor Adrian Lester. He discusses working with Peter O'Toole and taking style tips from MC Hammer.
And, as always, much more…